Beijing Extension Itinerary
Sept 26 - Kunming (End of Textile Tour) to Beijing (Trip Extension)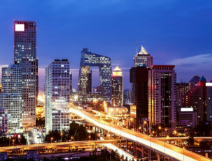 After breakfast in hotel, transfer to the airport. Fly to Beijing with one stopover in Kunming, flight included. You will be met upon arrival and transferred to your hotel. B Accommodations For This Tour Extension: Grand Mercure Hotel Beijing Dongcheng (Deluxe Room) Three Nights

Sept 27 - Beijing - City Tour - Forbidden City - Tiananmen Square - Temple of Heaven Western and Chinese Buffet breakfast in hotel. Your guide and driver will meet you in the lobby. Visit massive
Tiananmen Square, lined by official buildings. At the end of the square enter the 9,000 room Forbidden City, exclusive home of Ming and Qing dynasty emperors and their concubines and eunuchs.


Learn how to make dumplings in a local family's home and enjoy lunch with them.
In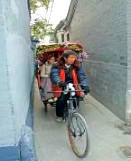 the afternoon take a pedicab for a Hutong and Courtyard tour to explore the traditional neighborhoods of the city with narrow alleys and courtyards. Finish the day at the magnificent Temple of Heaven (another UNESCO site) and see the Hall of Prayer for Harvest, the iconic architecture of ancient Beijing built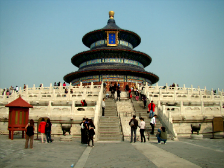 of interlocking wood without the use of nails or adhesives. The setting is like a park and many locals come here to sing,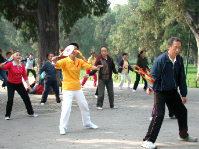 dance, exercise, do crafts and other This evening enjoy the capital's signature dish: a Peking Duck Dinner at Hua's Restaurant. B-L-D


Sept 28 - Beijing – Great Wall – Summer Palace – Olympic Park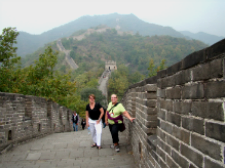 Breakfast in hotel. An exciting day, take an excursion to the Great Wall at Mutianyu, a remote and rugged section of the Wall with round-trip gondola to the summit. Walk on the wall, take pictures and be astonished at the magnitude of its size. You will stop by a hill village for a locally sourced lunch.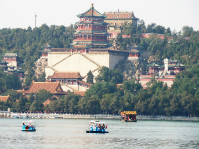 Return to the city in the afternoon and visit the enchanting Summer Palace, hot weather refuge of Qing Dynasty emperors and their retinue, with a boat ride on tranquil Kunming Lake. Return to hotel and on the way, stop at the 2008 Beijing Olympics Park to have an exterior view of the Bird's Nest and Water Cube, site of dozens of world records. Evening free and dinner on your own with the group. B-L


Sept 29 - End of Beijing Tour
Enjoy breakfast, say farewell to your traveling friends, then transfer to the airport for your homeward flight.

If you wish to extend your stay in Beijing or add other China destinations to your itinerary just let us know. We would be happy to help your plans become a reality, Judy@judyscreativeadventures.com .

Main Yunnan Tour: Traditional Textiles of Fascinating Yunnan
_____________________________________________________________________________________