From Create Newsletter July/August 2015

I thought you might like to see my new Vietnamese Quilt. My daughter gave it to me on a recent visit. She bought it to help support Vietnamese quilters who are making quilts to support themselves and their communities.
This quilt is hand embroidered, hand appliqued and quilted. The colors are bright and I love it. It is a happy quilt!
Quilts are sold in Mekong Quilt Stores in the major cities. Many quilts represent Vietnam's cultural items like the fans, others are more traditional patterns.
The quilts are made by hand and carefully quilted. The women often make the quilts at home, taking them to the quilt shop
headquarters to have them
approved for sale in the shop. This
local quilt industry supports and empowers many poor women in Vietnam.
This beautiful red quilt has the sign for Happiness in the center.
This is a whole cloth quilt which has the drum pattern.
In September 2016, Judy's Creative Adventures is offering a fantastic tour to Vietnam that will include a visit to one or more of the several quilt stores that market the quilts made by the local women.
Come and join us!
I strongly believe in supporting the arts and crafts of local women artists throughout the world and enjoy sharing their beautiful work on my tours.

Our tour will also visit ethnic villages in the north where embroidery is an important form of decoration for their clothing. By visiting local villages we will be able to see how they incorporate their arts and crafts into daily life. You will see their wonderful skills using embroidery, which several groups use to decorate their clothing. Many women weave and dye their fabric and will demonstrate this process for us and as a local experience, we will learn about their embroidery techniques with a hands-on class. A great opportunity to get to know the local ethnic women.
Our group is fortunate to visit two of the largest local markets where lots of handicraft items are available, as well as foods and animals. These are very colorful occasions. The markets are also a social gathering spot for the villagers as they come from many miles to sell and barter their goods together. This area near Sapa in the north is home for a wide variety of ethnic groups.
Vietnam is a beautiful country and we will travel from one end to the other to enjoy it's scenic beauty, their history & culture and the fantastic food. Guests will spend a delightful day and a half sailing on gorgeous Ha Long Bay with the amazing karst hills protruding from the emerald colored water.
Hue (pronounced Way) is the seat of the former emperor of Vietnam and has extraordinary history to share with visitors. You will be able to explore the ancient merchant town of Hoi Ann and have fun visiting the local market followed by learning how to prepare some Vietnamese foods at a cooking
class, then sit down to enjoy what you have prepared.
Visit local shops specializing in beautiful silks or have some clothes tailor made.
Watch beautiful crafts being developed first hand. All this and more as we explore the ancient temples and historic sites of Vietnam.



These lovely young ladies are all deaf and work in this center making beautiful embroidery pictures.
Vietnam is very welcoming and shares its beauty at every turn. On my first trip, I was traveling alone but did use some city guides. I was surprised at how comfortable and safe I felt. The people were very gracious and friendly and I had a marvelous time. I truly fell in love with Vietnam.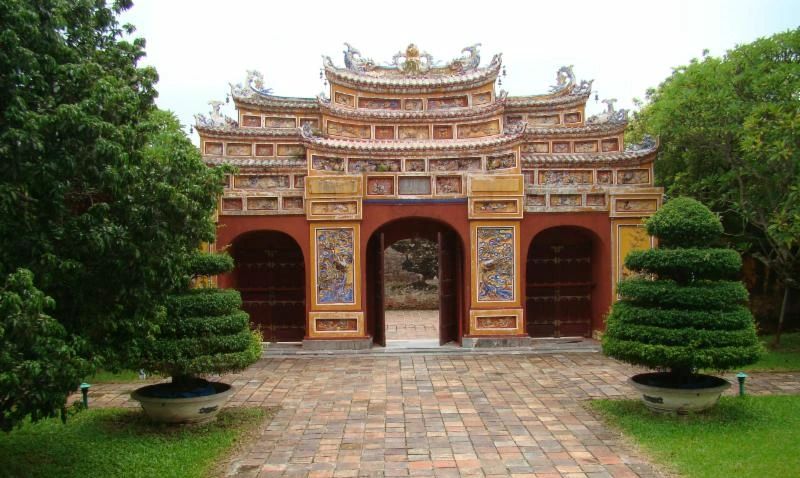 This trip is loaded with fun experiences for you to enjoy and make lasting memories to savor long after your visit.
Come and join us to explore fantastic Vietnam with a wonderful extension available to Cambodia where we will visit the ancient temples of Angkor Wat.

Vietnam - September 5-19, 2016
Cambodia Extension - September 19-23, 2016
Read more about this fantastic trip of a life time and see the full itinerary.