Tours of Good Taste
Do you love to explore not only the great sights of a country but also its culinary delights. Our "Tours of Good Taste" offer
you a blend of delicious foods, cooking classes, wine tasting, and enjoying the countryside you are visiting. What a great way to travel!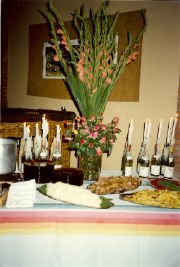 Discover how to create authentic foods of the region you are visiting from local chefs, happy to share their culinary talents and recipes with you. Some of our favorites are Mediterranean cooking on the Amalfi Coast, great fresh Vietnamese food in Hoi An, hearty Hungarian food in Budapest, tea in China, pasta in Tuscany, and what could be better than cooking and dining in Paris!
You will have all the pleasures of cooking these delightful recipes, and then sitting down with your travel companions to enjoy the best part: eating and savoring the delicious foods you have prepared.

Includ
ed in each of our "Tours of Good Taste" is the opportunity to travel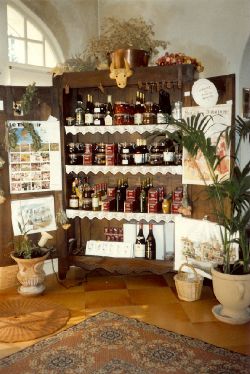 to surrounding areas to immerse yourself in the local culture and history of your chosen region. Visit the markets where local chefs go to find their fresh ingredients. Explore historic sites to enjoy and learn about
the culture of the country. Understand where their local, favorite dishes came from.

Many other special inclusions in the tours are made for your enjoyment.
So pack your bags, tie on your apron, and discover culinary delights from around the world. Just think, each time you prepare that special recipe you will remember the rich history and culture of the region you visited and the many friendly people you met on your "Tours of Good Taste".

_________________________________________________________________________________

Tours of Good Taste
Coming Soon
________________________________________________________
Cooking In Italy
Just saying the words "Italian Cuisine" makes my mouth start to water! Then add
Spring/Summer/Fall 2017 the delightful scenery and historic charms of Italy and you have a Tour of Good
and 2018 Taste that will not be forgotten.
Itinerary