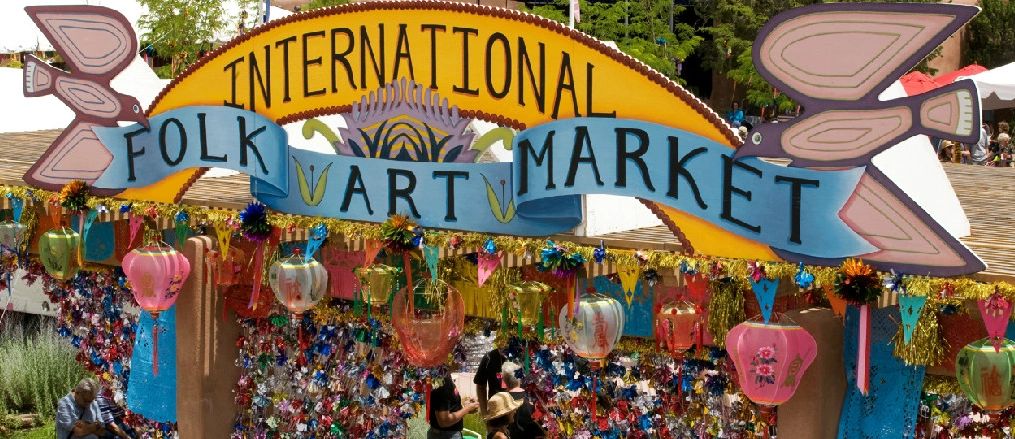 Santa Fe International Folk Art Market and Tour
Santa Fe, New Mexico
July 2018
Let's All Go To Santa Fe....... Join us on this exciting tour for women interested in exploring the exquisite folk arts at the International Folk Arts Market. This amazing International Market features over 150 select folk artists from over 54 countries. The Santa Fe International Folk Art Market provides a venue for master traditional artists to display, demonstrate and sell their work. By providing opportunities for folk artists to succeed in the global marketplace, the Market creates economic empowerment and improves the quality of life in communities where folk artists live.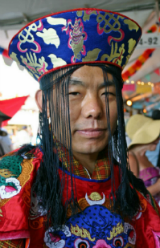 It is now the largest international folk art market in the world, and its success has led to Santa Fe's designation as a UNESCO City of Folk Art, the first U.S. city named to UNESCO's prestigious Creative Cities Network. The Market takes place on Museum Hill in Santa Fe, adjoining the renowned Museum of International Folk Art and provides opportunities for some of the world's finest folk artists to participate in this annual festive event. The impact of the Market on the artists' home communities is considerable. In many cases, artists use earnings for food, clothing, healthcare, education, and as an investment in their growing business enterprises.

The market is a spectacle of color, crafts, artists' demonstrations, international performances and ethnic food. Im
agine visiting an ethnic market in Vietnam, India, Peru, Africa, South America, China or some other distant country. You do not have to imagine, as these artists have traveled from many countries to bring their beautiful traditional folk art to you. Walking through the market you will be met by artists in their native costumes, it is like strolling around the world, from one country's market to the next.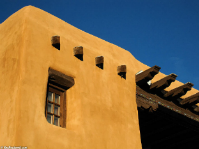 Santa Fe is a marvelous arts and crafts center in its own right. Visit fascinating galleries on Canyon Road with our local guide. Then enjoy a reception in one of the beautiful galleries. Take a walking tour of historic Santa Fe, visit the Georgia O'Keefe gallery, enjoy the enticing shops and southwestern flare that awaits you in the central plaza area. Try the local cuisine and immerse yourself in the Santa Fe culture.

On this exciting tour of Santa Fe your days will be filled with arts, crafts, architecture and colorful people. Plus the privilege of exploring two days of the unique International Folk Arts Market.

Taos - A one day pre-tour is being offered to Taos, New Mexico, on July 9th.
On this one day pre-tour you will visit Taos for another artful experience. Its galleries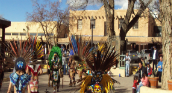 and shops await you, and a quilt store will please you. Enjoy a walking tour, then visit two marvelous museums. On the return trip visit the Taos Gorge. A wonderful day of sightseeing and art.

Santa Fe Tour Itinerary

Day 1 - Arrive in Santa Fe - Historic City Walking Tour

Welcome to Santa Fe!
Meet at the hotel, Inn of The Governors, at 11:00 AM to meet the others on the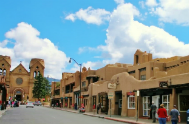 tour and a welcome lunch. This will be followed by a walking tour of historic Santa Fe's Plaza area, learn its history, the art scene, and the local shops. Your local guide is a fiber artist and is also involved in the International Folk Art Market and will share many insights on Santa Fe and the folk art market. Balance of the day free to explore. Dinner this evening is on your own with the group.
Accommodations: The Inn of the Governors
- Your home for three nights.
A Bit of History: Santa Fe is the capital of New Mexico and is also the oldest capital city in the United States.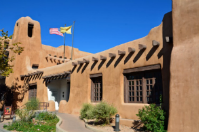 The city's full name when founded was "La Villa Real de la Santa Fe' de San Francisco de Assisi" (The Royal Town of the Holy Faith of St. Francis of Assisi). Fortunately it was later shortened to Santa Fe.
The original city of Santa Fe was made up of a number of Pueblo Indian Villages, founded between 1050 and 1150. One of the earliest settlements was founded around 900, and was located where we will be walking in the downtown area. Santa Fe remained Spain's provincial seat until the outbreak of the Mexican War in 1810. After the war the U.S. officially acquired New Mexico through a treaty in 1848. Finally in 1912, New Mexico became the 47th state, with Santa Fe as its capital.

Day 2 - O'Keefe Museum - Canyon Road Galleries & Reception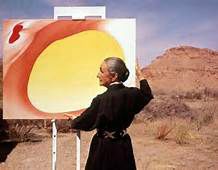 This morning is free to explore more of Santa Fe. You may wish to visit the fascinating Georgia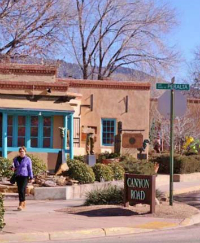 O'Keefe Museum, entrance fee included.

This afternoon we will stroll Canyon Road and its many unique galleries with our guide. This will be followed by a wine & cheese reception in an impressive gallery. Dinner on your own or you may wish to join the optional Market Opening (Not Included) B + Reception

Option: Market Opening Evening Reception - Cost $175.00 per person ($125.00 tax deductible, only 2,000 tickets available. Price subject to change. You must purchase tickets through their website.)

Day 3 - International Folk Arts Market
This is your day to explore the International Folk Arts Market in depth. Visit the many interesting booths, admire the fine arts and crafts of the world. Stop and chat with the artists. Enjoy the music and special performances by international performers. And shop till you drop! Entrance ticket included. Dinner on your own in local restaurant with the group. A time to share all your fascinating discoveries and great purchases of the day. B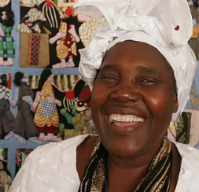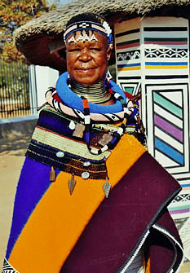 Option: Early Bird Entrance to the Market 7:00 AM - 9:00 AM - Cost $50.00 ($25.00 tax deductible). Tickets may be purchased on their website.

Day 4 - International Folk Arts Market
This morning you may return to the market (ticket included), visit galleries and shops of Santa Fe, or just relax until check-out.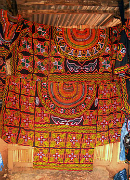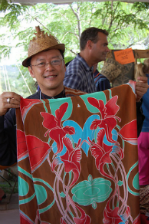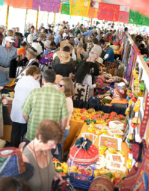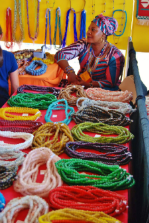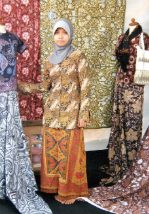 Pack up your wonderful memories and all those special purchases for your trip home. End of tour services. B

Trip Extension: Join a full day tour to Taos, New Mexico. (Price Listed Below) If you wish to extend your stay in Santa Fe or continue on to another destination we will be happy to help you with your plans.

Pre-Tour Extension: Full Day Tour to Taos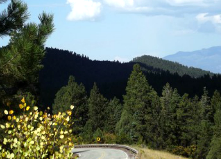 Today will be filled with wonderful sights of the countryside on a drive to Taos. We will be
taking the local High Road with spectacular mountain views and visiting a lovely southwestern church. Taos, a picturesque southwestern town, is filled with magnificent galleries, southwestern architecture, fun shops of all kinds which you can discover on our walking tour through the Taos Historic District lead by our knowledgeable guide. We will stroll through the Taos Plaza, in the center of town, it was settled by Spanish Colonists more than 300 years ago and built for defense and still retains its original sha
pe. Lunch is on your own.
Then visit the Harwood Museum of Art of the University of New Mexico. Their permanent collection includes over 3,000 works of art and a photo archive of 17,000 images, from the 19th century to the present. This is a beautiful, worthwhile collection and fine museum.
This will be followed by an exploration of the Millicent Rogers Museum showcasing an outstanding h
istorical c
ollection of Native American art and jewelry, contemporary paintings, weavings and pottery. It also holds Hispanic textiles, metalwork and sculpture and a wide range of contemporary Anglo-European Southwestern Art. This is all set in a gracious adobe Taos style home with elegant additions and spectacular views of the Sangre de Cristo Mountains.
On the return trip stop to enjoy the view of the Taos Gorge. This evening there may be a festival event you may wish to attend. Balance of the evening on your own. B